Propolinse Refresh Super Strong Mint Mouth Wash (After Smoking) 600ml
Propolinse Mouthwash is a natural mouthwash formulated by a Japanese company. It contains catechin from green tea extract and propolis from honey. It will help you maintain good dental hygiene by removing bacteria, bad breath, plaque and at the same time brightens teeth and prevents tooth decay. You can be sure that this mouth wash is working because you can see the protein and particles form after you gargle. Even if you use another mouthwash beforehand, you can see the results!
HOW TO USE:
Take 10-15ML mouthwash completely mouthwash, mouthwash in your mouth, agitation cheeks and lips. And repeated use mouthwash oral rinse all parts, remove the teeth remain in the nest minor groove, gap teeth, gums, lips, and cheek, etc. ditch physical residue and debris! So reducing the number of bacteria in the mouth, to clean the mouth purposes. Allowed full access in the mouth and teeth, gums. In your mouth, for about 30 seconds you can spit.
INGREDIENTS:
Propolinse比那氏蜂胶漱口水600ml 去烟渍酷爽型 600ml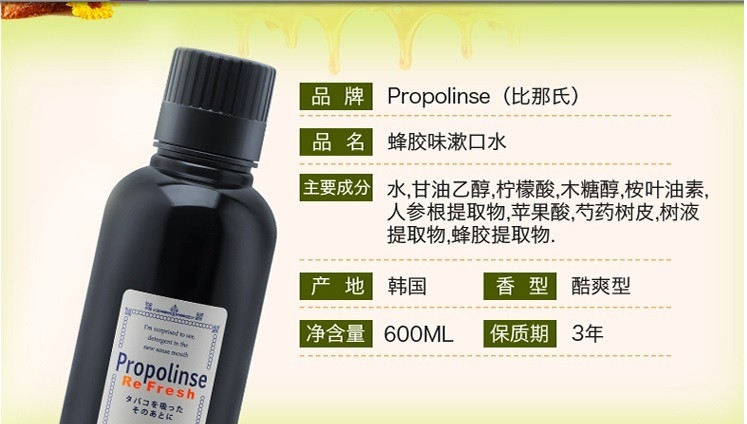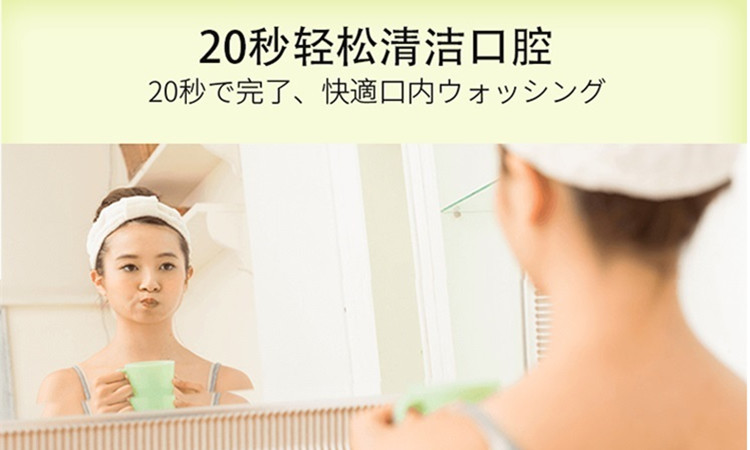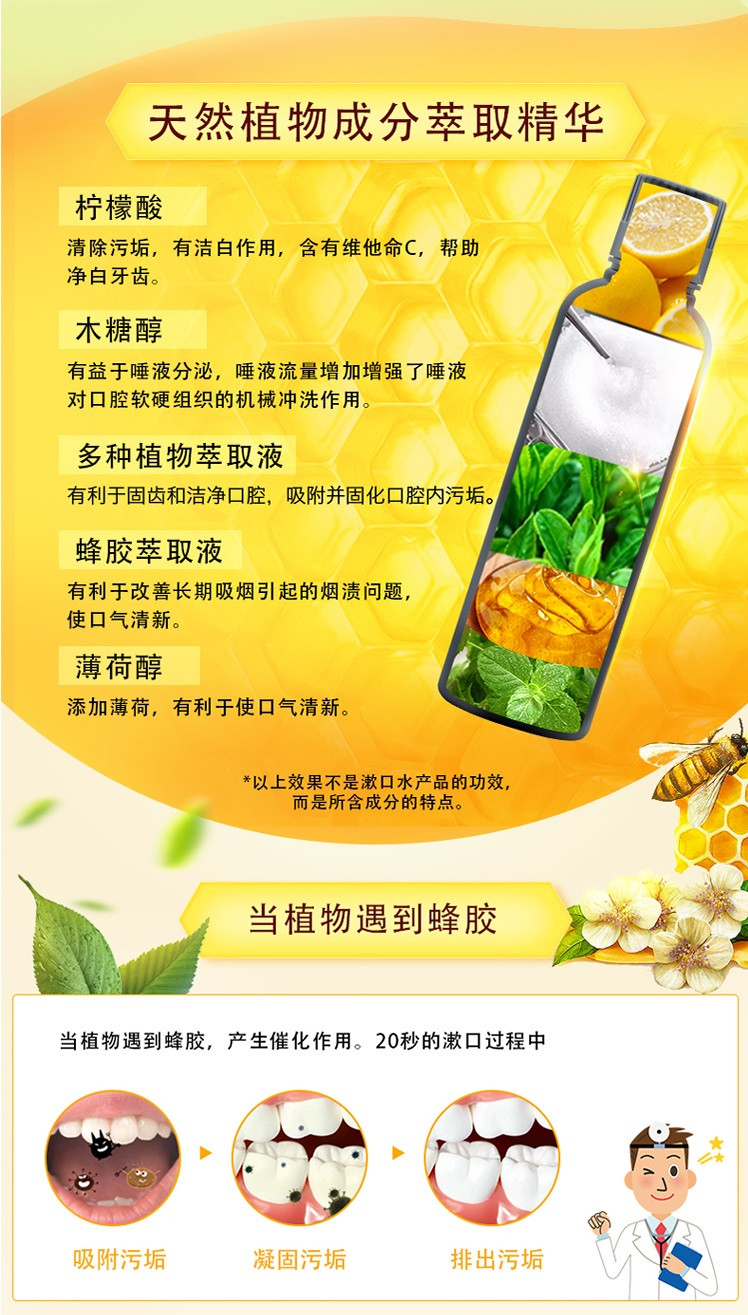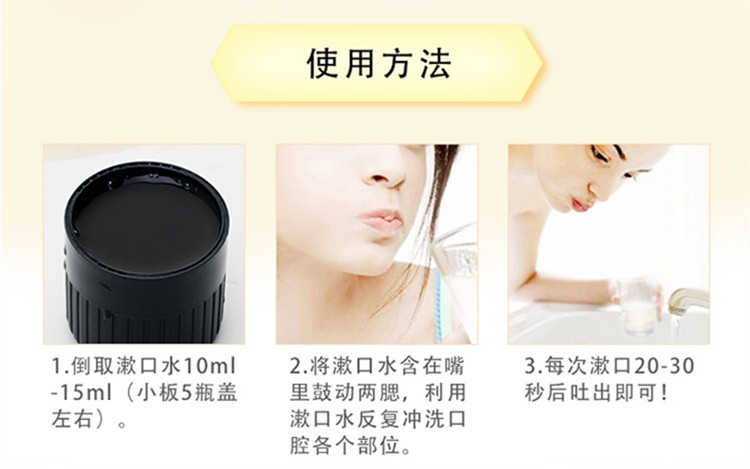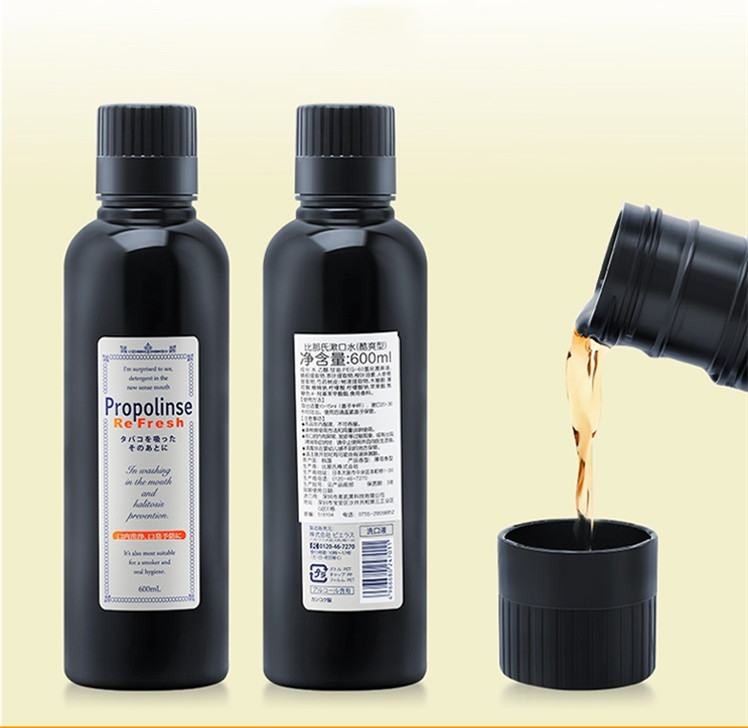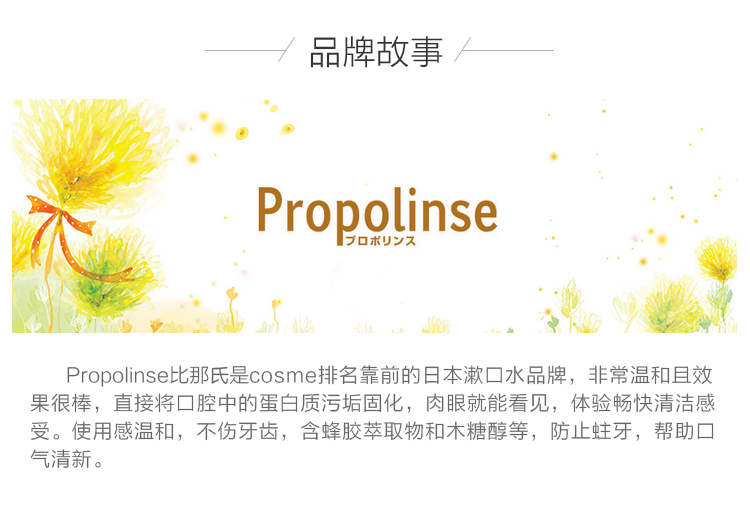 (4966680247011)
| | |
| --- | --- |
| SKU | 4966680247011 |
| Brand | Propolinse |
| Type | mouth |
Others Also Bought
More From This Category