Pigeon Medicated Powder Cream Peach Leaf Extract 60g Baby Skin care
Pigeon Medicated Peach Leaf extract Baby Lotion 200ml Moisturizing lotion with peach leaf extract, suitable to use for heat rash and dry skin.
Free from paraben, alcohol, coloring agent and fragrance.
Dermatologically tested.
Low viscosity lotion, easy to apply and spreadFormulated with peach leaf extract and Aloe Arborescens to moisturize skin.
Suitable for use in all season and for sensitive skinCan be used by babies and adults.
Pigeon 贝亲 宝宝药用 桃叶精华乳霜 预防痱子 60g
质地清爽,秋冬防痱。
由桃叶水衍生出来的可防痱子的桃子乳液。
不管是在中国还是日本都有着用桃子来预防痱子的良方。
本品同时含有保湿成分,更加滋养肌肤,柔软舒缓。
0个月月以上的宝宝就可以开始。
产品特点
1 不含酒精,香精,色素,无防腐剂,弱酸性,温和低刺激。
2 蕴含桃叶和芦荟还有甘草精华。
浸润保湿,为肌肤注入活力。
3 轻盈易吸收,涂后不黏腻。
滋养肌肤,强健肌底。
4 爽肤镇静,在表皮形成保护层。
让宝宝远离痱子等的困扰。

使用方法
沐浴后,轻轻擦干水分。
取适量均匀的涂抹于臀部,腋下,颈下,皮肤皱褶处。
轻轻推揉,做适当按摩。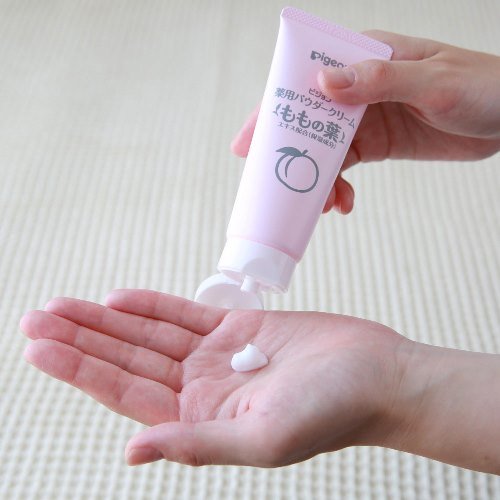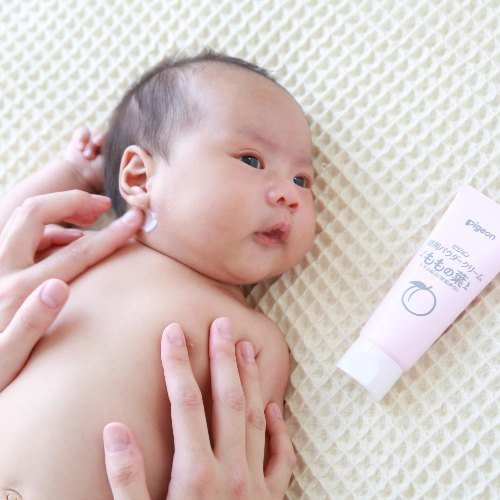 (4902508084239)
| | |
| --- | --- |
| SKU | 4902508084239 |
| Brand | Pigeon |
| Type | Baby |
Others Also Bought
More From This Category