Febreze Anti-Bacteria Original Fabric Refreshner 370ml
Product features:
The scent of Lenoir Happiness from Febreze, a deodorant air freshener for cloth! Febreze deodorant and sterilize the luxurious scent of happiness that cannot be washed every day. The same scent as the popular fabric softener Lenoir Happiness lasts all day! A luxurious scent that is more than softener and less than perfume is slowly scented. Please use it for clothes and cloth products that are difficult to wash. Of course, it also has the same deodorant and sterilizing effects as conventional Febreze. The scent changes from a lovely and enchanting scent to a mysterious and soft scent that lasts all day long.
Internal capacity:
370ml
Component: Corn-derived deodorant ingredient, sterilizing ingredient (organic), fragrance
The number of uses:
Can be sprayed about 360 times.
How to use:
Turn the tip to "ON". Spray 20 to 30 cm away from the object until the surface is moist overall. After use, be sure to turn off the tip and store it upright. Please dry well after spraying.
P&G 宝洁 Febreze 风倍清织物除菌喷雾 370ml 高效除菌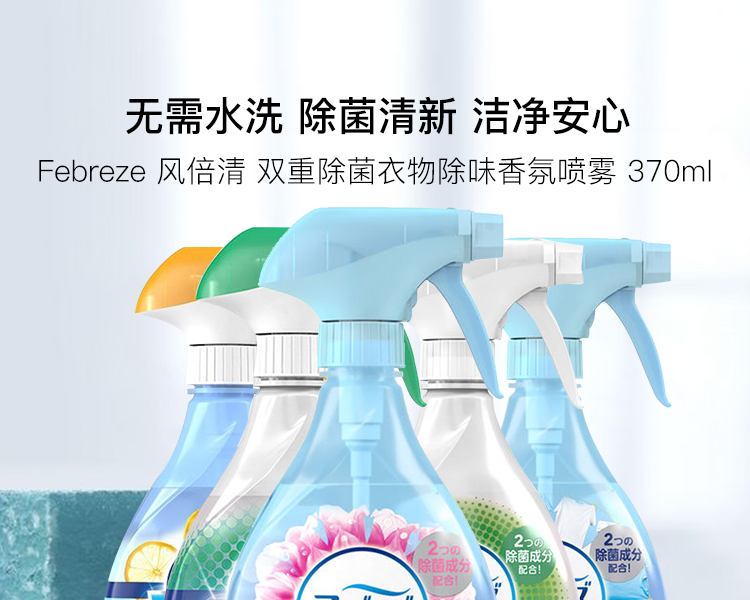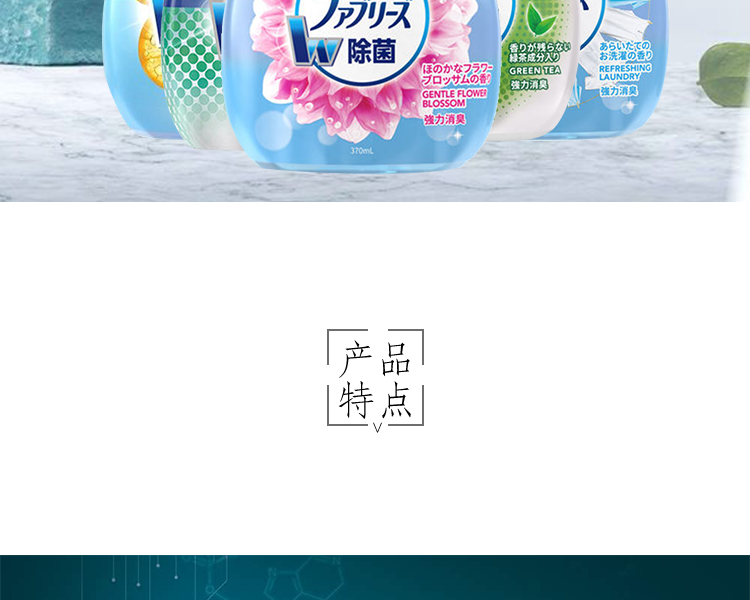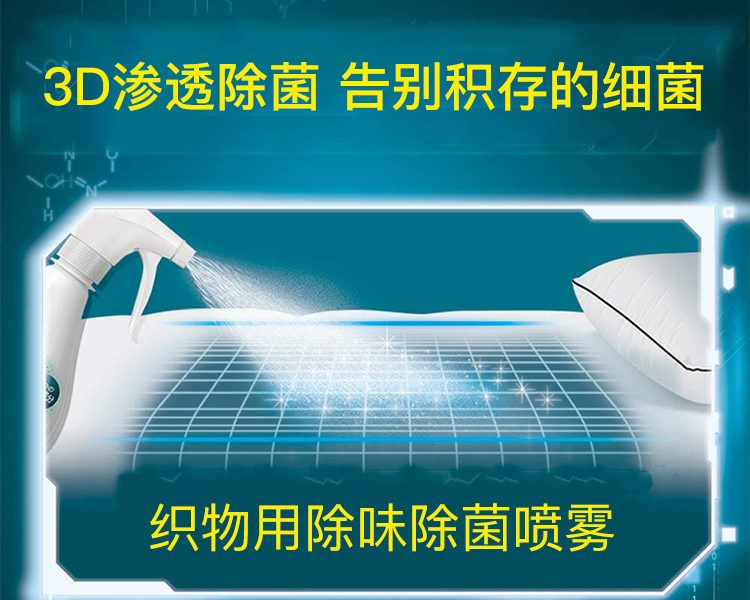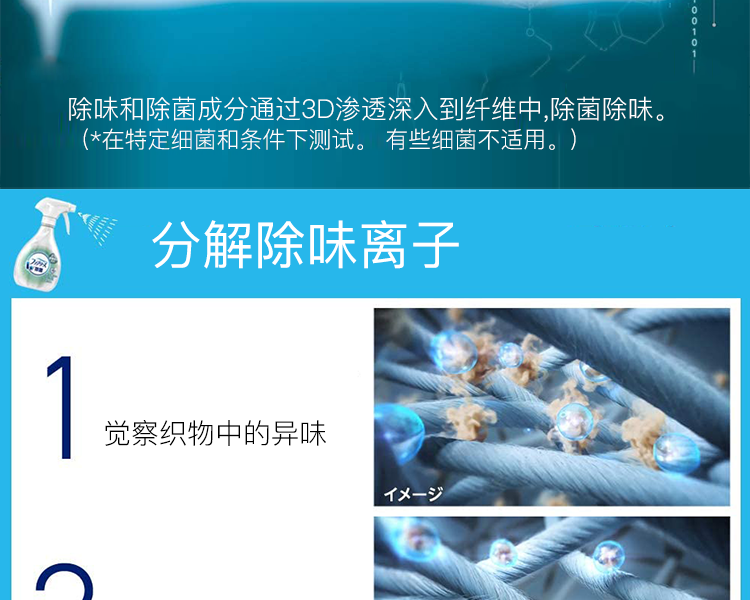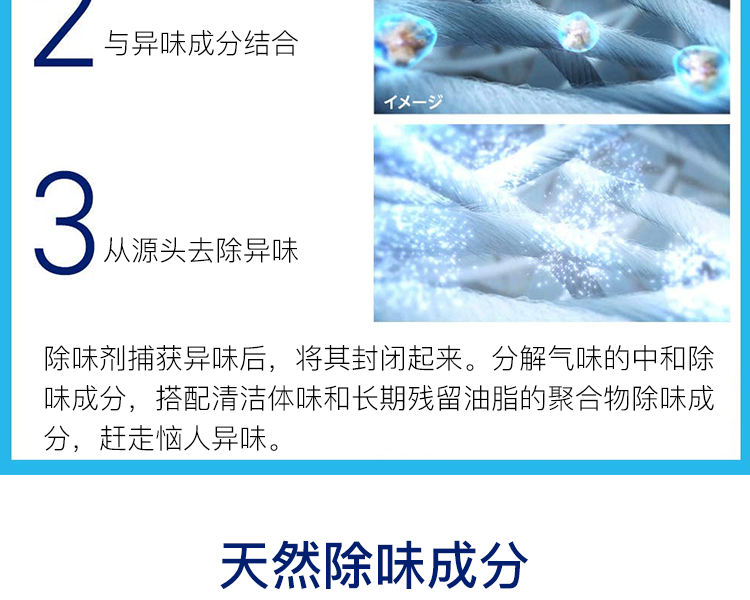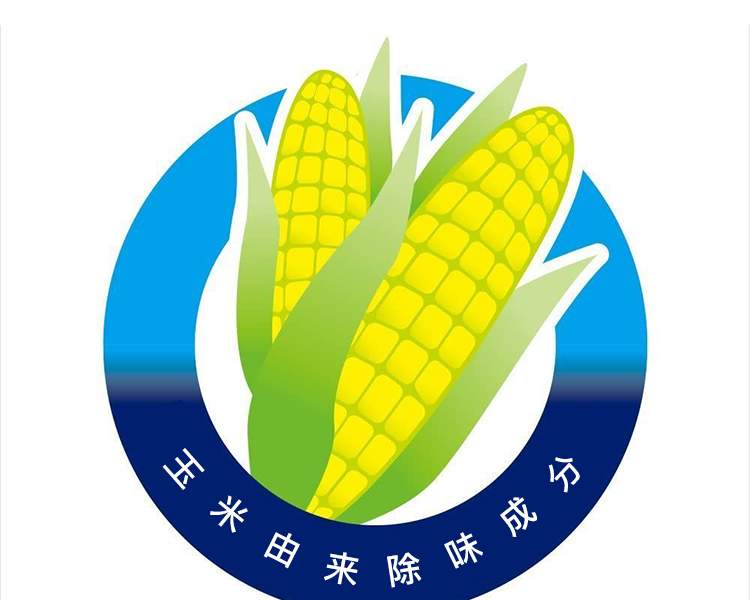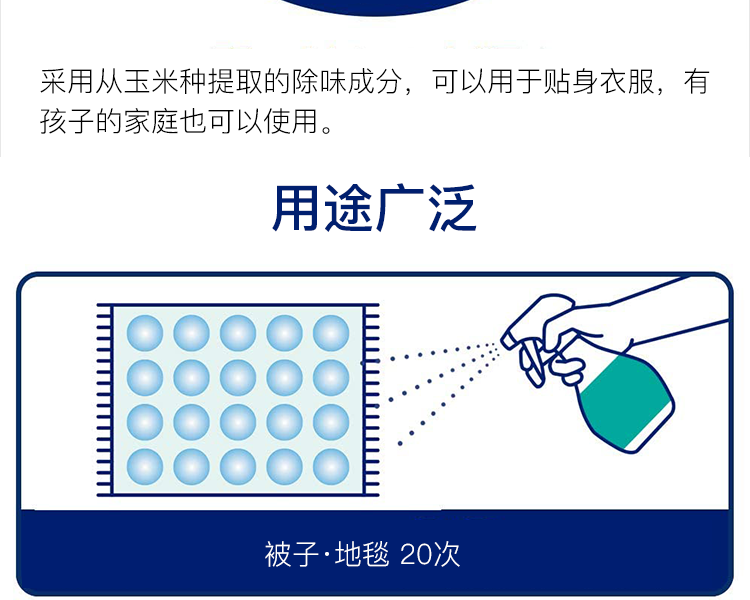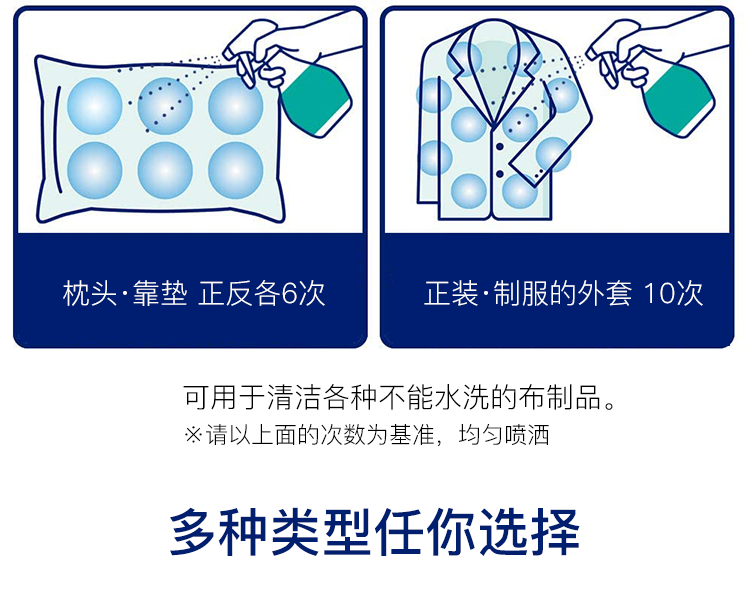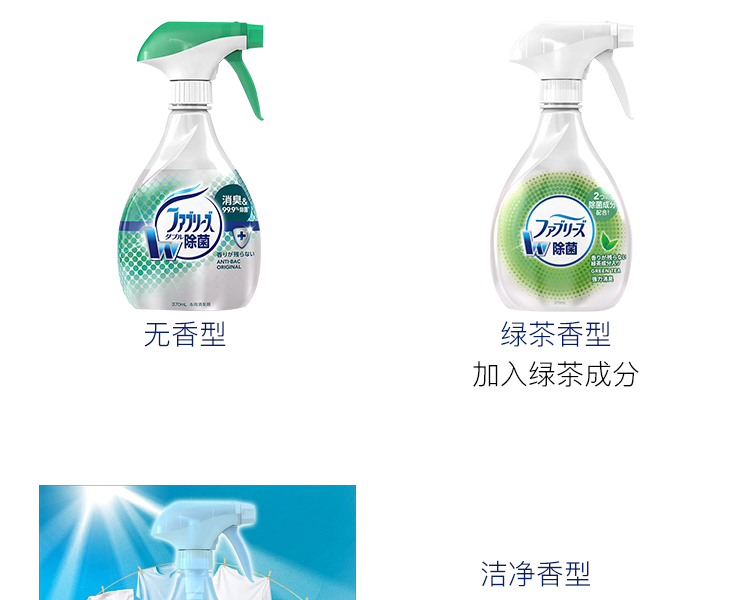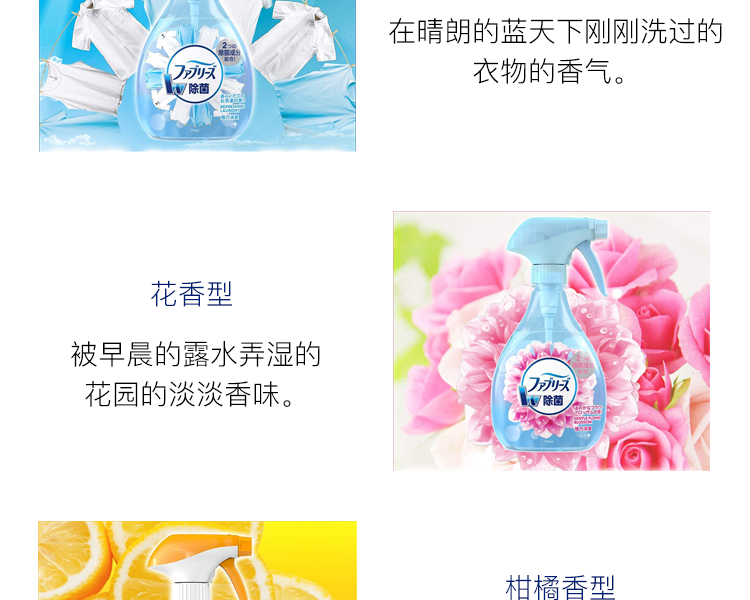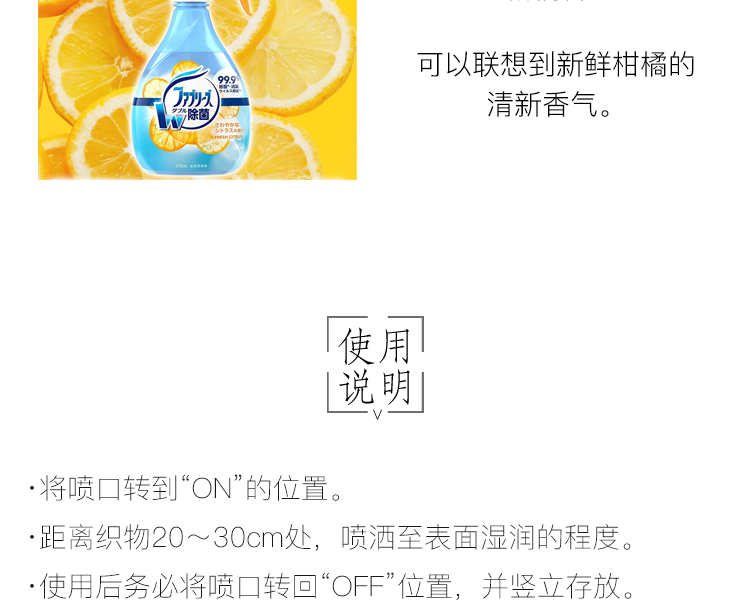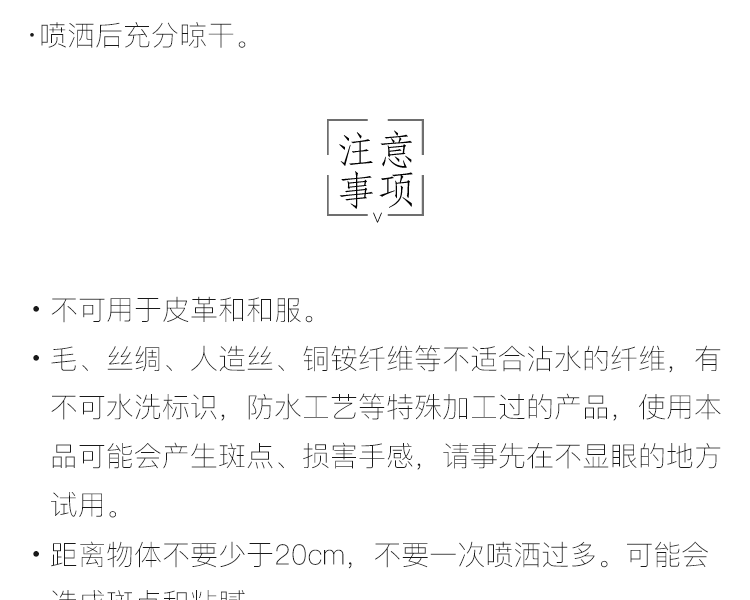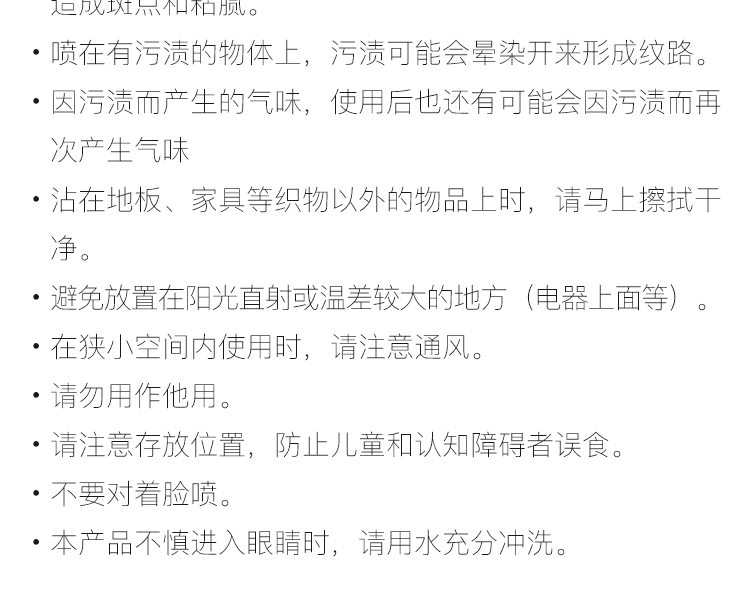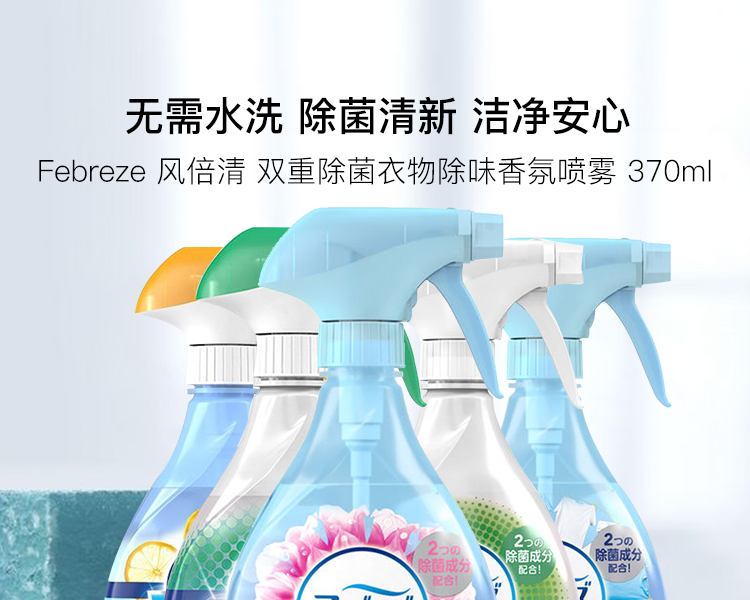 (4902430759502_1)
| | |
| --- | --- |
| SKU | 4902430759502_1 |
| Brand | P&G |
Others Also Bought
More From This Category