LION Anti-Mold And Deodorizing Spray For Bathroom Unscented

● Silver Lion smoke eradicates the causative bacteria of black mold everywhere! Prevents mold in the entire bathroom. Black mold that grows even if dropped. The cause is the invisible fungus that causes black mold. Bacteria lurking near the ceiling scatter spores throughout the bathroom, so simply removing the visible mold will cause it to grow again quickly. "Look Bath Antifungal Smoke Agent" sterilizes the entire bathroom with silver ion smoke and prevents the growth of black mold.
● The sterilizing component "silver ion" spreads throughout the bathroom with the power of smoke, and sterilizes the causative bacteria of black mold hidden behind the ceiling and ventilation fan.
● Since black mold is less likely to grow after use, the number of troublesome cleanings using a mold remover and the burden are reduced.
● Regular antifungal treatment once every 1 to 2 months is recommended. Even if you don't use a mold remover, you can keep it clean with simple daily care.
● No chlorine used. It does not have a pungent odor peculiar to mold removers (chlorine-based).
● Floral scent [How to use] · Please clean the mold before use. This product does not have the effect of removing black mold. Use a mold remover to remove any noticeable mold. Close the windows and stop the ventilation system.· Start mold prevention. There is no need to take out small items and toys in the bathroom. It's OK even if the bathroom is wet. (1) Open the container and take out the metal can from the aluminum bag. (2) Pour water up to the line at the bottom of the container and place it in the center of the bathroom. (3) Put the metal can with the arrow mark facing up and put it in the container, and put on the ring-shaped lid. (4) After confirming that smoke is emitted in about 20 to 30 seconds, get out of the bathroom, close the door, and leave it for at least one and a half hours. There is no problem if you leave it for more than the specified time.· Ventilate well after use. No need to rinse with water. ★ Estimated amount of use · Use one per bathroom at a time ★ Unusable items ·Copper, brass, and galvanized iron materials should be covered or taken out of the bathroom so that smoke does not come in contact with them. .. It can also be used in marble bathrooms and unit baths. [Ingredients] Silver zeolite, polyalkylene glycol, fuming agent [Standard outline] Product name: Antifungal agent for bathroom [Caution] -Do not use for anything other than its intended purpose.· Keep out of reach of children.·Be careful not to inhale smoke.· Because the cans in use are hot, do not touch them directly with your hands.· Store away from high temperatures, direct sunlight, and high humidity. [First aid explanation] If you have any abnormalities, bring the product and consult a doctor.
[Country of origin] Japan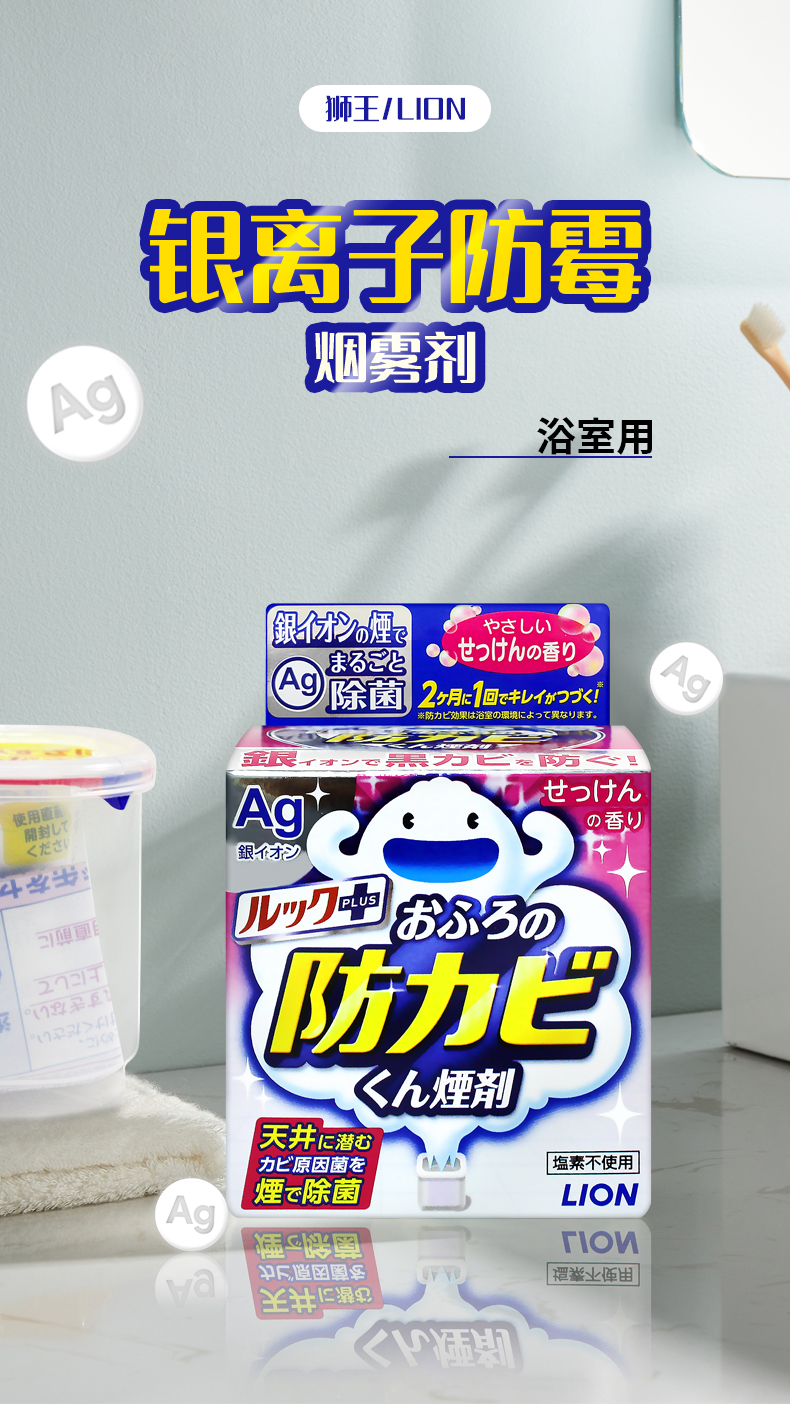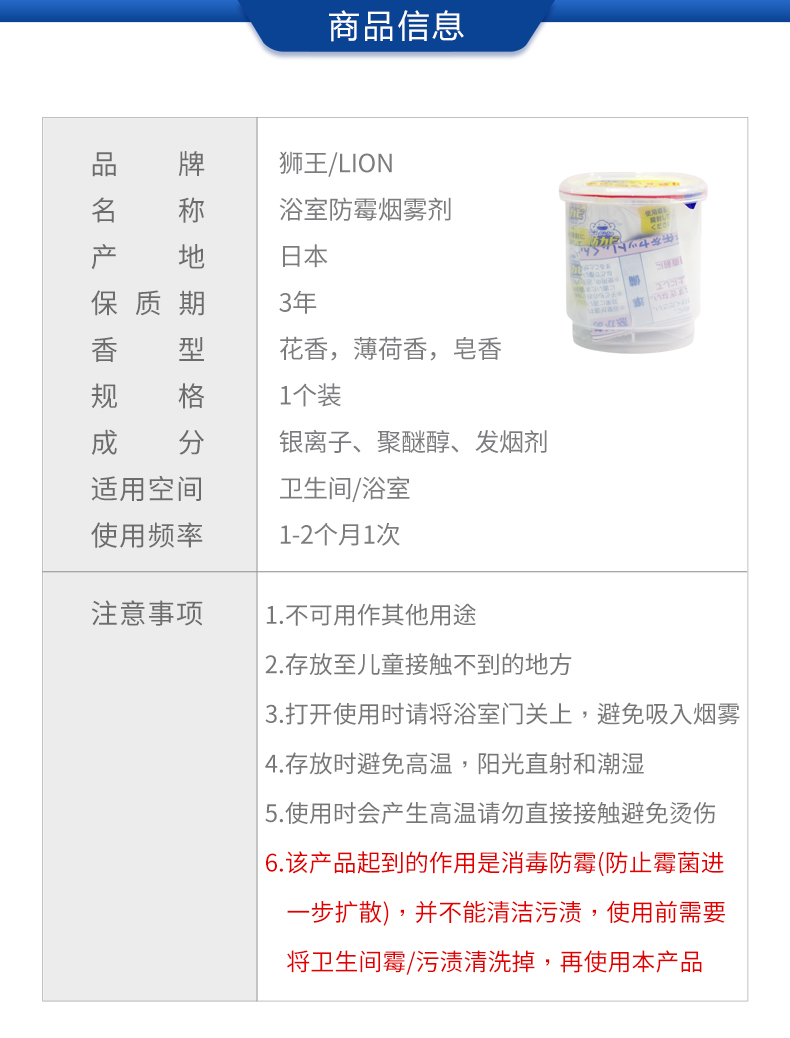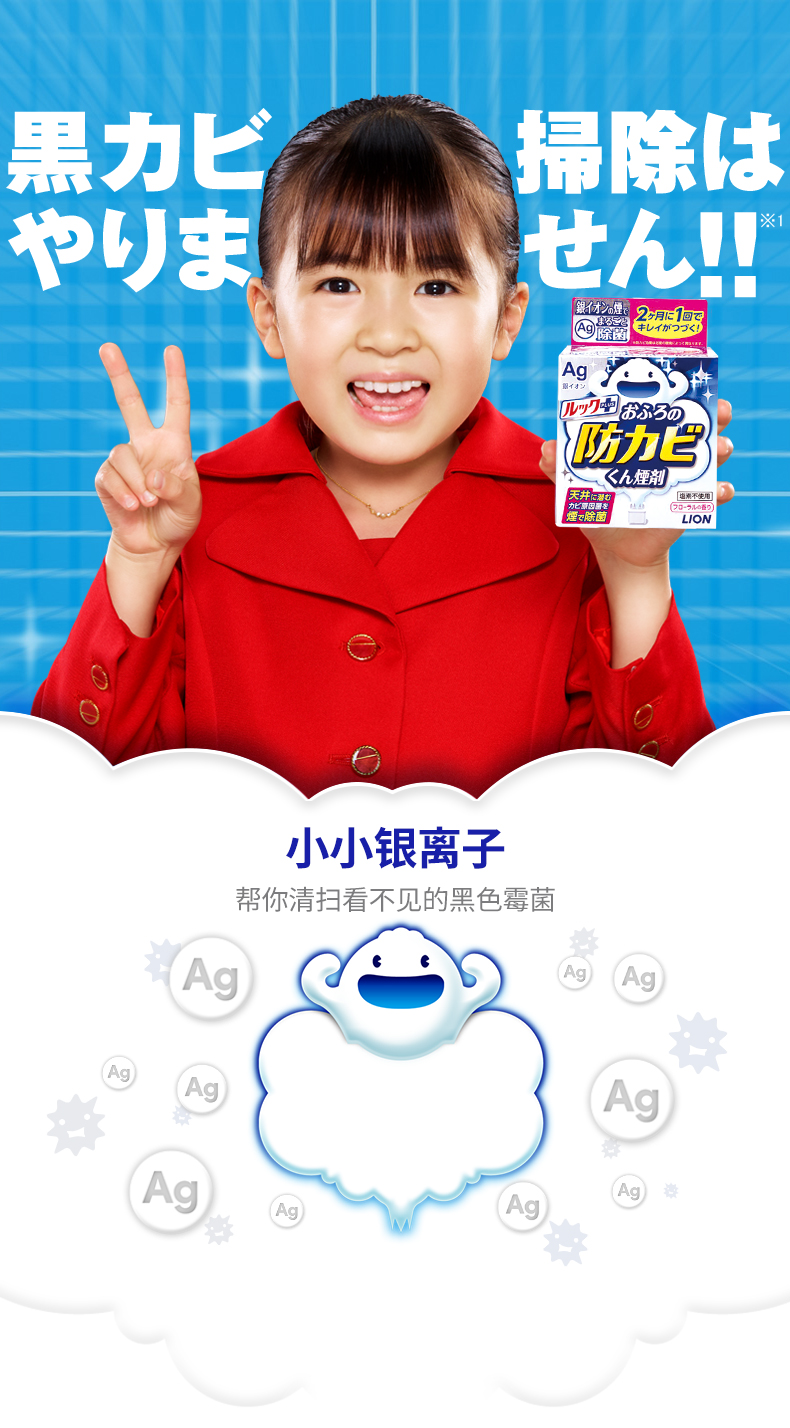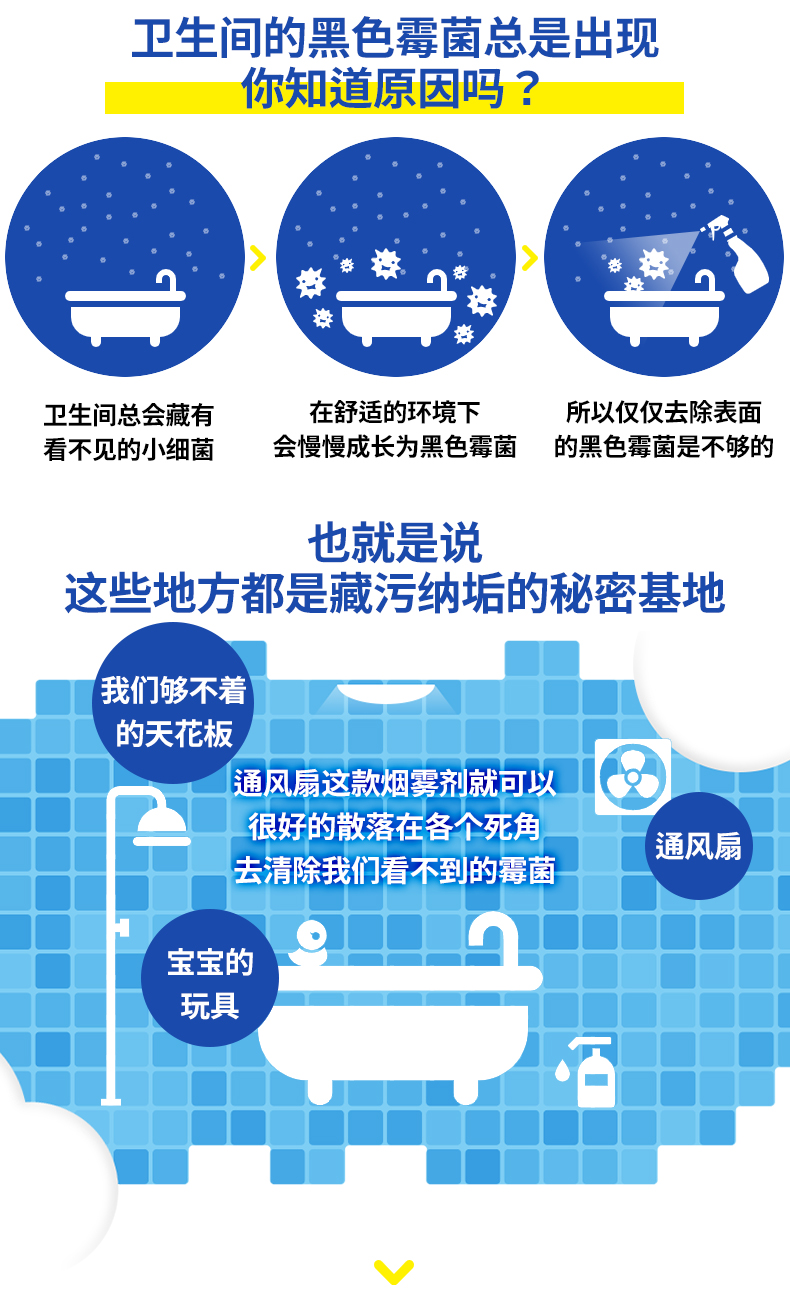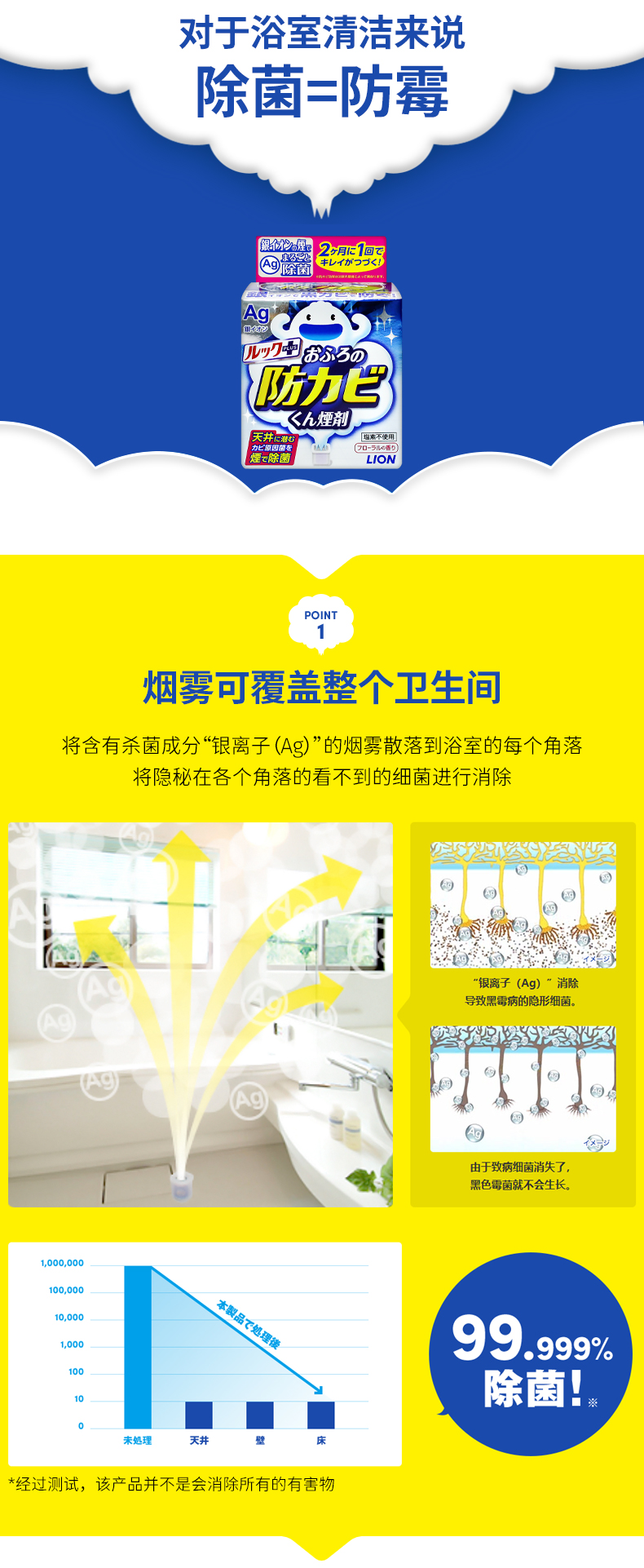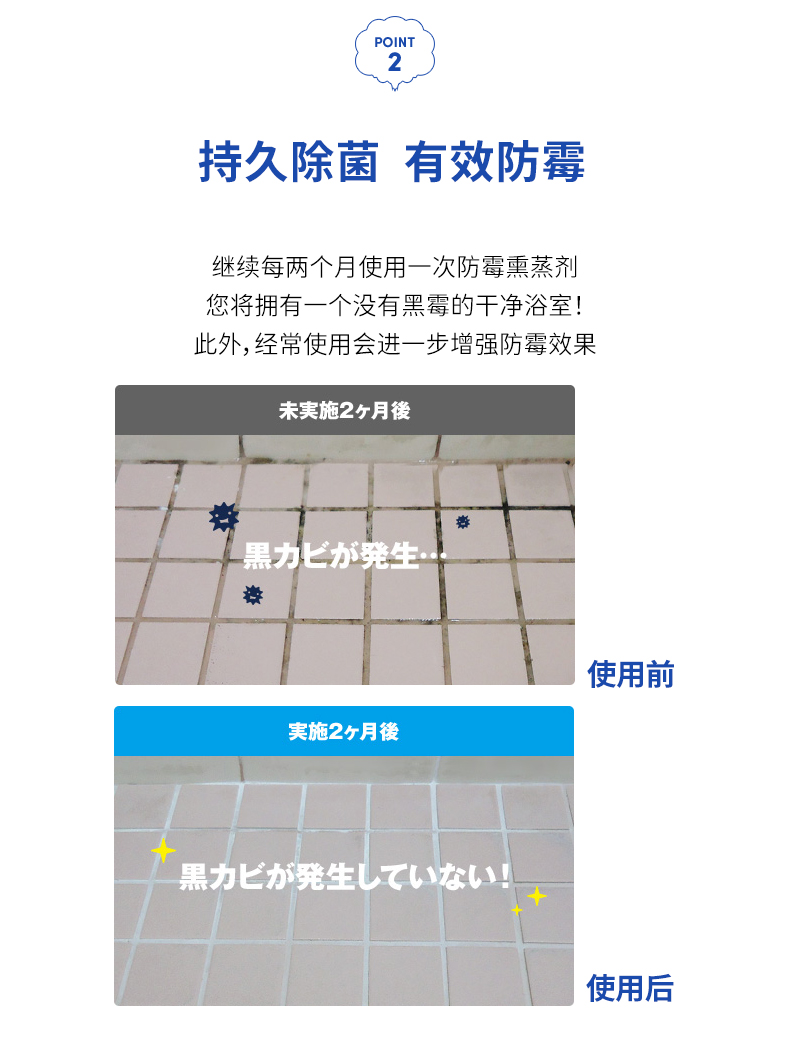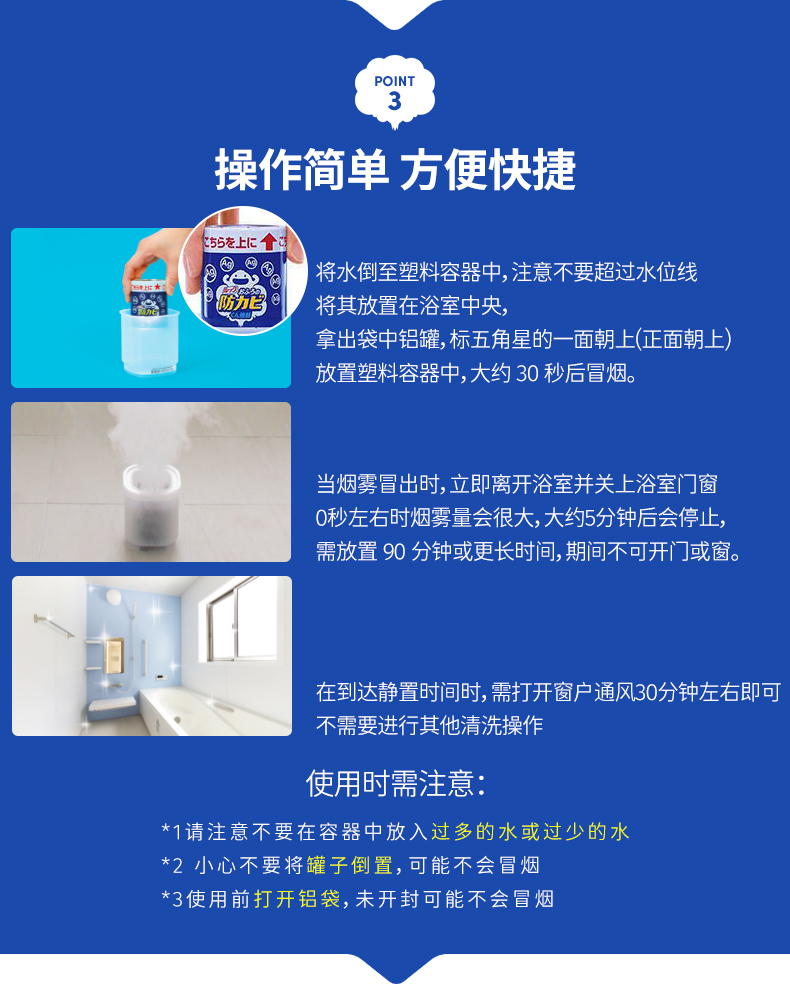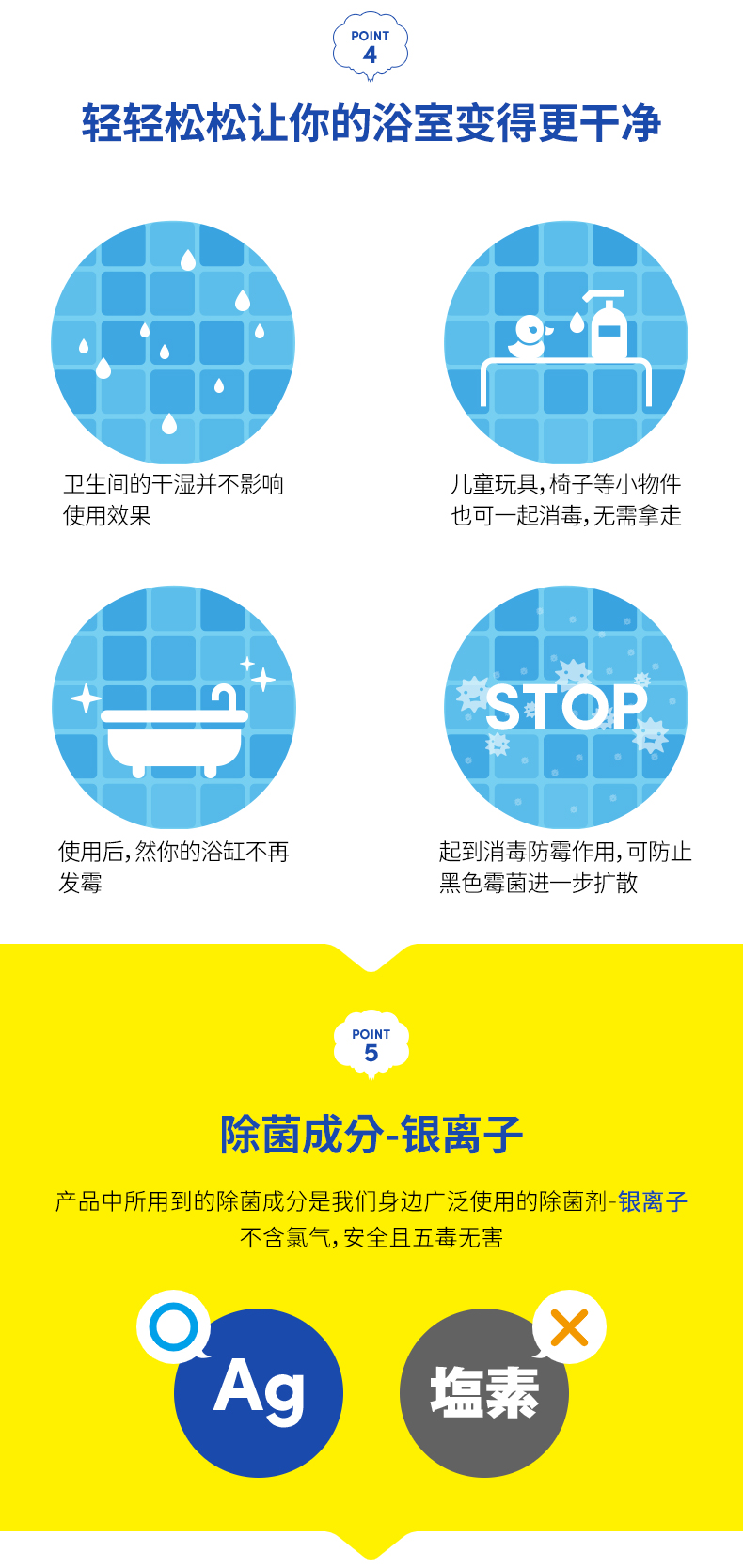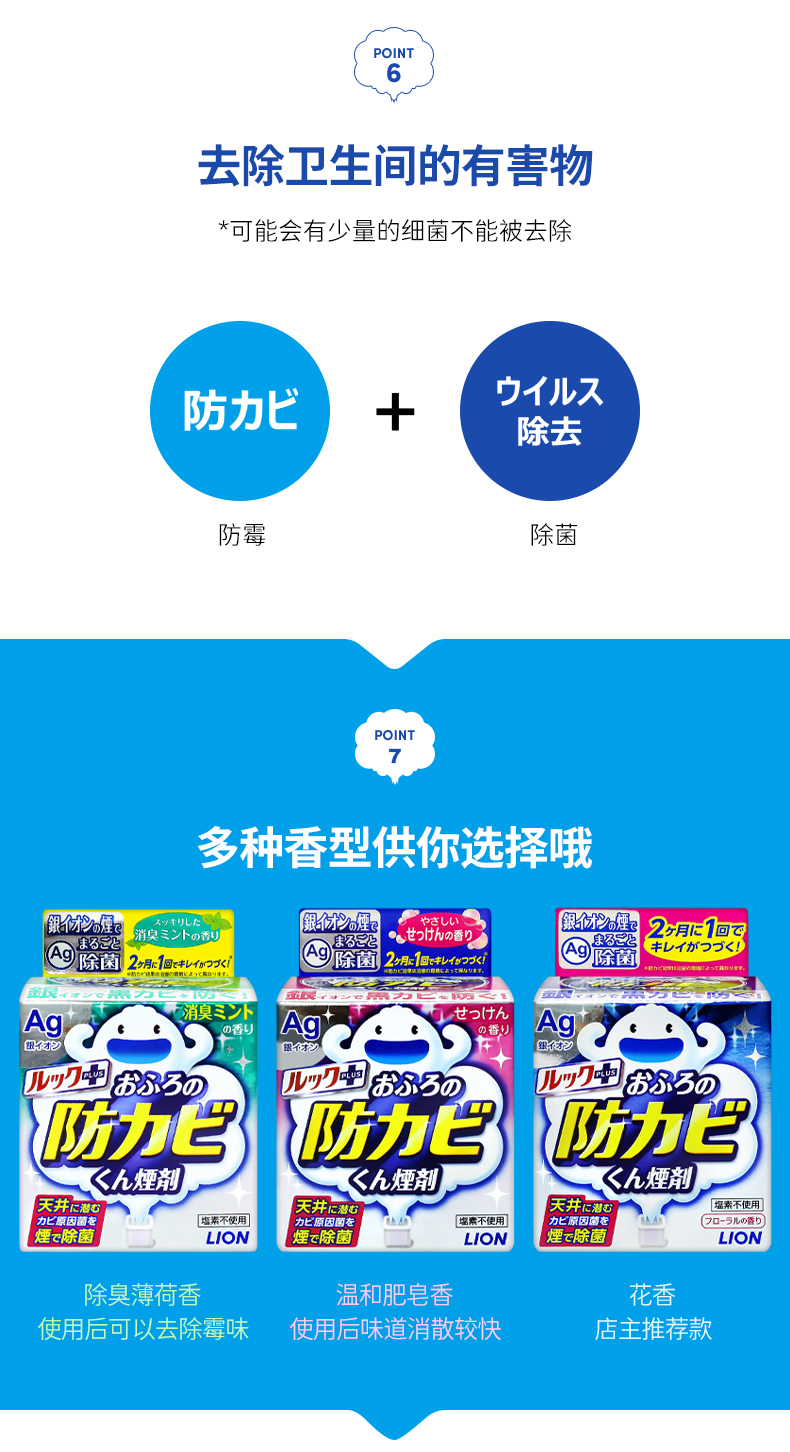 (4903301169994)
| | |
| --- | --- |
| SKU | 4903301169994 |
| Brand | Lion |
| Shipping Weight | 0.2000kg |
| Shipping Width | 0.120m |
| Shipping Height | 0.150m |
| Shipping Length | 0.120m |
| Shipping Cubic | 0.002160000m3 |
Others Also Bought
More From This Category